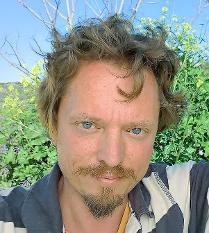 Aaron Sipf Photography is focused on botanical portraits, and plant and flower photography, drawing upon many years of gardening experience and the cultivation of (most often rare, or uncommonly grown) plants. This passion complemented the desire to hone the necessary artistic and photographic skills and talents to capture this beauty, in the endless pursuit of artistic perfection. Taking advantage of that fleeting moment before it disappears, which can happen ever so quickly with flowers, is crucial. I specialize in exotic, rare, and less commonly grown varieties of cultivated plants , wild plants of Sardinia, as well as Sardinian landscapes, although I welcome the opportunity to show something beautiful, even if it is rather common, in a unique way. Exploring shapes and angles as they relate to the composition of the image, preferring natural flower colors rather than changing colors to produce unnatural and/or oversaturated images, and working with, as well as manipulating light, are essential factors in creating striking images.

Exhibitions: Torre di Longonsardo, Santa Teresa Gallura, Sardinia.

Publications:
Heather Society Yearbook (article with photos)
Awards:
A winner in the Spinosissima.it Photography competition ( an Italian Cacti and succulent society) for an image captured during the 2015 cactus and succulent show in May 2015. (Image here) Prize received in June 2015.
Featured link in the renowned and respected JL Hudson online seed catalog
Memberships: American Fern Society
If you have any comments, requests, inquiries, use the Contact page, or if you are interested in licensing images or getting fine art prints, use the Licensing/Prints page.
I look forward to hearing from you.
info@aaronsipfphoto.com
Mobile +39 3397014253 (If no answer, send a text message or a message via Whatsapp for a quick reply)